Corporate Affinity Partner of the Month March 2018 – AF Affinity
Corporate Affinity Partner of the Month
Louis Clabburn – AF Affinity
TechEast members can benefit from exclusive offers and discounts from a range of partners, including AF Affinity.
We chatted to General Manager of AF Affinity, Louis Clabburn, about the great offers available to members and how they can help firms overcome challenges.
Hi Louis! Can you tell me a bit about AF Affinity and your services?
AF Affinity is a subsidiary of the AF Group – the UK's  largest agricultural cooperative purchasing group. While AF is an agricultural purchasing group, employing 130 people, AF Affinity is tailored to professional services.
AF Affinity helps businesses make better informed purchasing decisions and save money through its independent buying service. While we are a smaller team, Affinity can leverage the buying power of AF to get our clients  the best deals. Our specialist buyers are all industry experts, and can help our clients procure utilities like electricity, gas, and water, telecoms and IT, as well as computers and hardware.
What's an average day like for you at AF Affinity?
I usually arrive at our Norwich office around 08:15, ahead of opening at 08:30. Each morning, we have an influx of phone calls from companies looking to purchase business services. In the afternoons, we spend more time on the phone with our existing clients ensuring that we have sourced them the best deals.
Smaller companies usually can't afford the luxury of an in-house buying office, so we act as one for them. Not only do we help businesses make better purchasing decisions, but we also streamline the buying experience for them. We provide services like invoice validation and liaising with suppliers on our clients' behalf – they'll never have to speak to their utilities firm themselves as we'll do it for them.
What is your connection to the East Anglian tech sector?
I have an IT and tech background – I previously worked at Norwich tech firm Liftshare during its foundation.
Not only do we supply technical services, but many of our clients are part of the East's tech sector. We also have plans in our corporate strategy to innovate our products and services – watch this space!
What is the Corporate Affinity offer available from AF to TechEast members?
TechEast members can benefit from our buying services on:
Core utilities: electricity, gas, and water
Telecoms and IT: Broadband, mobile lines
Hardware: PCs, Macs, tablets, phones, and handsets
Financial services: helping businesses with payroll
As our service is bespoke depending on a business's needs, we don't offer a set discounted rate. However, we do tailor our communication to TechEast members to ensure they get the most relevant offers for their business. If you're interested in AF Affinity's assistance with purchasing, we urge you to pick up the phone and give us a call! It really is the quickest and best way of finding out how we can help you.
How can AF Affinity help tech businesses overcome some common challenges?
The innovative and fast-paced nature of tech businesses means they often start up very quickly. In their haste to get going, startups can subsequently end up spending more than necessary on supplies and business services. Everything a business saves on their services can help maximise their bottom line. While it may seem simple and quick to sort things by yourself, know when to call in the experts! We have a tried and tested formula that can help save businesses money and provide the best service.
Why did AF Affinity join TechEast?
Like TechEast, we're committed to supporting SMEs across East Anglia. We have an alignment of clients and customers, and we're proud of our Norwich heritage!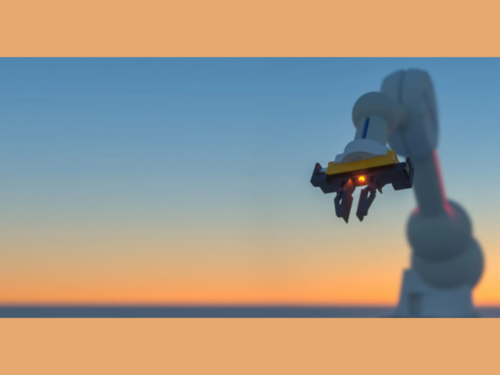 Participate in Innovate UK's impact study and help create a stronger and more globally competitive UK service...