Corporate Affinity Partner of the Month: February
TechEast members can benefit from up to 10% off accounting services from our Corporate Affinity Partner, Grant Thornton.
We chatted to Mark Watson, tax director at Grant Thornton, about the financial challenges tech businesses can face, and the best things about doing business in the East of England.
Can you tell me a bit about Grant Thornton UK LLP and your services? 
As a Grant Thornton member firm, we are part of a network of over 40,000 people in over 130 countries. In the UK we are led by 185 partners and over 4,500 people under the UK's first shared enterprise model.
We provide innovative, trusted support to ambitious businesses and running throughout this is a wider purpose to create a more progressive and productive economy across the East of England and UK as a whole.
Over the past 18 months, our nationwide 'Vibrant Economy' campaign has brought together businesses, cities and communities to discuss ideas and actions that will help take the local, regional and national economy to the next level. We have embedded our purpose through three areas where we believe we can make the most impact:
Building trust and integrity in markets
Unlocking sustainable growth in dynamic organisations
Creating environments where businesses and people flourish
What is your role at Grant Thornton UK LLP? 
As a Director of Tax in the Norwich office my role involves overseeing a great team of people focussed on trying to bring innovative solutions to our clients problems, whether these are in the UK or elsewhere in the world. The unparalleled breadth of services offered and delivered out of the Norwich office is indicative of the range of services our dynamic clients require. A big part of my day, and from which I get a lot of satisfaction, involves me talking to my clients, listening to them and leveraging the GT network to bring value to their businesses
What sort of businesses does Grant Thornton UK LLP work with – do you have a particular affinity with the tech sector? 
Based in the East of England, our Norwich client base includes ambitious companies within the food & beverage, energy and motor retail sectors to name a few. And in line with our Vibrant Economy growth strategy we are building on our already impressive range of locally based technology clients to help them reach their full potential.
To achieve this, our multi-disciplinary technology, media and telecommunications (TMT) team, supports technology businesses through all stages of their growth journey from Seed / Series A through to IPO or exit.
Our position as a specialist technology advisor is evident: we are proud to be the no.1 auditor of AIM listed technology businesses by number of clients we act for and we are the leading M&A advisor in the technology sector.
What's the best thing about being based in the East of England and working with East Anglian tech businesses? 
The East of England has some of the best Universities in the country when it comes to tech subjects with the UEA's Computer Science department being deemed to have 'world leading or internationally excellent output' according to the Research Excellence Framework (REF 2014).
With this level of talent coming out of our Universities and our lower cost base compared to London, there has been considerable growth in the tech scene in our region – leading to incredible success stories on our doorstep. This is an exciting sector and one which supports our Vibrant Economy purpose of unlocking sustainable growth in dynamic organisations.
What is the Corporate Affinity offer from GT available to TechEast members? 
We are keen to add value for TechEast members in a way which will help them grow sustainably.  As a Corporate Affinity Partner we offer master classes and surgeries free of charge to members with topics including:
Structuring for scale: practical need to know building blocks for growth
Valuation masterclass:  value is always in the eye of the beholder…..a view from the other side of the negotiation table
Promises, promises – being equitable with equity: looking beyond the mere cap tables at common techniques to recruit, retain and motivate you most valuable assets
Suitable suitors:  an overview of M&A in the UK tech sector highlighting a typical deal process and recent multiples
Social showcase:  a chance to engage with our business network.
As part of our offer, we also provide TechEast members with an exclusive 10% discount off our rates.
What challenges can Grant Thornton Uk LLP help tech business overcome? 
As a specialist technology advisor, our team can provide you with a depth of knowledge, understanding of the sector in which you operate and the challenges you will be facing at each stage of your growth. As a team we have a strong network across the technology ecosystem in the East of England, London, throughout the UK and around the world.
We help businesses overcome challenges and unlock growth through services including but not limited to company structure, fundraising and valuation, incentivising your team, shareholding and R&D tax credits.
Why did Grant Thornton UK LLP join TechEast?
Grant Thornton UK LLP looks to work with vibrant and dynamic companies that share our ambition for creating sustainable business and supporting our local communities. This vision is echoed by TechEast which connects technology companies that are disrupting traditional business models through its extensive network.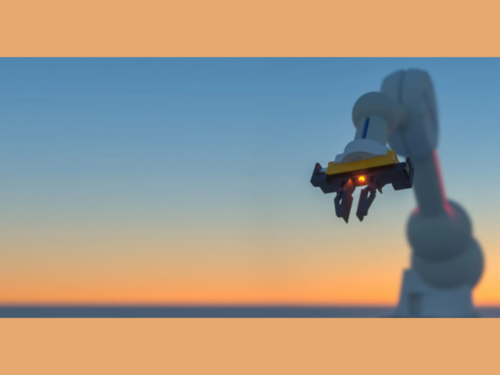 Participate in Innovate UK's impact study and help create a stronger and more globally competitive UK service...