Corporate Affinity Partner of the month – Ashtons Legal
We chatted to James Tarling, Partner at TechEast's official Law partner, Ashtons Legal. As well as discussing our exclusive member offer, he also shared his insight on some of the biggest legal challenges faced by tech businesses in our region.
 Q: Hi James! Can you tell us a bit about Ashtons Legal and the work you do?
A: Ashtons Legal is one of the leading law firms in East Anglia. With offices in Norwich, Thetford, Ipswich, Cambridge, and Bury St Edmunds, we're proud of our local roots, and committed to supporting others in our region. However, we also work with others across the country.
We work with a variety of clients, from tiny startups, to large international businesses. We also provide law advice to individuals in a personal capacity. While Ashtons Legal covers a wide range of sectors, my specialism is supporting technology businesses. I've worked with some innovative tech startups, as well as large and established tech firms.
Q: What's your role at Ashtons Legal?
A: I'm a partner at Ashtons Legal. I'm on the corporate and commercial team, and I'm based in the Norwich office.
My specialism is helping businesses with their contracts – tech businesses, in particular. I draft documents, help our clients reach and negotiate agreements, and advise them areas such as intellectual property, data protection, and privacy issues.
Q: What is the Corporate Affinity Partnership offer available to TechEast members?
A: We provide TechEast members a wide range of legal support options, at special discounted rates.
All TechEast members can benefit from an initial free consultation with a lawyer based near you, with experience working with innovative technology firms like yours.
One option that may particularly appeal to startups and small teams is our 'In-House Lawyer' service. This is a step away from the way people are used to paying for lawyers. It involves a fixed monthly fee, which can help manage cashflow in your business. TechEast members are eligible for 20% off our 'In-House Lawyer' option.
Alternatively, members could benefit from a 10% discount across all our other services. Head over to the dedicated TechEast page on our website for more information.
Q: In your opinion, what are some of the biggest challenges faced by tech firms?
A:  GDPR is the obvious one that comes to mind. Tech businesses need to ensure they're prepared for the new legislation that will come into force, especially those that make use of data in their operation.
Another, perhaps lesser-known, challenge faced by tech businesses is the risks associated with entering into collaborative relationships. Collaboration between like-minded businesses or entrepreneurs is essential for innovation in the tech sector. However, the fast-paced nature of tech businesses means many end up entering into fluid collaborative arrangements, without documentation or processes.
We often see businesses that are resistant to the idea of contracts when it comes to collaborative projects; perhaps because creating a contract can seem too formal or time-consuming. However, having a contract can really save a lot of trouble later on if you inadvertently end up going into business with the wrong person. Even if you really don't want to create a formal contract, at the very least you should be making a plan and agreement of who's responsible for what, and what you'll do should anything go wrong.
Q: Why did Ashtons Legal join TechEast?
A: Technology is a key sector for us at Ashtons Legal. Working with a number of technology businesses has allowed us to see that technology is a significantly growing industry in our region. We're committed to supporting other local businesses, so it made sense for us to join TechEast to connect us even closer to the region's tech scene.
We're proud to be a member of TechEast, and hope TechEast will be the vehicle for driving technology growth in the region.
Q: What do you think TechEast has to offer other tech businesses in the region?
A: I know a lot of businesses are attracted to TechEast membership for the promise of their fantastic programme of events and the Workspace Passport. While these are both great reasons to join, the biggest attraction for us is the opportunity to become part of a community. It's so much easier for businesses to thrive when their part of a like-minded community, and that's what TechEast brings to the region.
Thanks, James!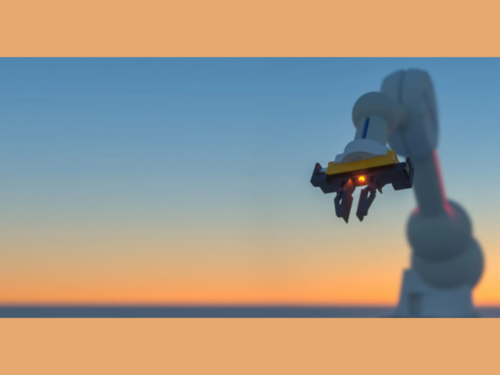 Participate in Innovate UK's impact study and help create a stronger and more globally competitive UK service...