Content makers using their own subscription services to engage with fans saw revenues soar during 2020 lockdowns
As the country enters into another set of lockdowns and the start of 2021, many businesses will be negatively affected by ongoing restrictions, particularly for the creative arts.  Yet leading all-in-one website and app creation platform SupaPass has revealed that during the 2020 lockdowns it helped content makers earn between 25%-1200% more.
At a time where the economy is suffering, where advertising revenues are down by up to 50%* and where UK GDP contracted by 20.4% quarter-on-quarter**, content creators across the board are looking into how they can continue to generate revenue and better monetise their content. In the arts sector, it has been particularly tough as venues remain closed and live events have been forced to switch to online.
The powerful unique SupaPass technology has helped entrepreneurs and creators get paid and transition their business and customers online quickly during 2020 lockdowns.
SupaPass has worked closely with businesses and creators to provide new opportunities for revenue growth, identifying that subscription-based services serving content to their audience can thrive even in the most difficult of economic circumstances.
When looking at the first three months of lockdown compared to the previous period, SupaPass' clients 'The Arts Channel', a Netflix-style platform for Arts and Culture founded by film director Tony Britten (who composed the "Champions League" theme music), saw a 278% revenue increase.
'Motivational Life, a wellness meditation app founded by celebrity hypnotherapist Joel Thielke (who created Bravo TV's The Millionaire Matchmaker), saw a 630% revenue increase.
But perhaps the best example of this comes from Grammy Award-winning musician Imogen Heap, who recorded more than tenfold increase in revenue from her own subscription service during the coronavirus pandemic. Hosted by the SupaPass website and app-building software, Imogen's "Heapster" superfans are able to access her VIP content at any price point, ranging from £2 to £250. This content includes around 500 tracks and videos to stream, including unreleased content, exclusive blogs, 'making ofs' and private listening parties.
Imogen says: "During lockdown I rekindled the connection with many fans through my imogenheap.app and am so grateful. Lots of demos being shared and thoughts, insights and discussions held that have no place in the wider public domain. The subscriptions have helped go toward the huge lack of income due to theatres being shut but more than the money, has been the emotional support and encouragement that I've experienced over the last half a year from the Heapsters, who's friendships are also flourishing across the globe with one another."
SupaPass has also been helping events, from large conferences to smaller workshops, to move online, giving them a powerful "Watch Again" App, making it easy to share private content after the event solving the challenges around cumbersome files, emails and access. The Podfest Conference received a Guinness World Record for "the most podcasters to attend a virtual conference" and SupaPass made their "Watch Again" app to help them grow their community and membership all year round.
CEO of SupaPass Juliana Meyer said: "Coinciding with the global move to content streaming and subscription services, creators that have doubled down on creating a specific destination online where they can own 100% of their revenue, and build a direct relationship with their audience on their own website and app have seen considerable success. By building a platform that allows any content creator to launch their own Netflix-style app and website instantly, we have given a range of businesses and entrepreneurs across Podcasting, Conferences & Events, Fitness & Wellbeing, Music, TV & Film, Charities and Online Training the opportunity to better monetise their content and connect with their audiences during this difficult time."
SupaPass has raised $3.5m of investment and has been using those funds to build a product that is helping businesses survive and thrive during the pandemic. As part of this initiative, SupaPass is also launching a 'Bounce Back Scheme' for any individuals who are currently unemployed, granting them free access to the web product to help them get back on their feet. To apply for a Bounce Back Grant, or to find out more about how SupaPass can help your business burgeon during the pandemic, visit the website: https://SupaPass.com
*Source: Campaignlive.co.uk
**Source: EY uk-economy-saw-record-contraction-despite-june-marked-improvement-in-activity-ey-item-club-comments-on-gdp-figures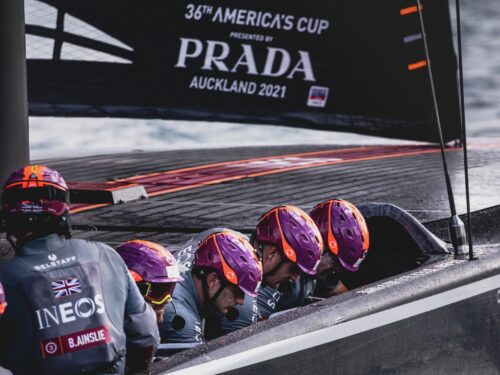 Martlesham-based software and app development company Coderus created a groundbreaking tactical aid app which supported...