Coderus and Innovation Martlesham co-host Google I/O Extended
On Wednesday 17th May 2016, Coderus and Innovation Martlesham co-hosted the second Google I/O Extended event at Adastral Park, near Ipswich.  This was just one of a handful of live broadcasts from Google HQ happening across the country and the only in the East of England.
Coderus, a software development and embedded solutions provider, and hi-tech cluster, Innovation Martlesham, were delighted to welcome a record number of delegates from major ICT and digital companies across the East of England, along with independent software developers and representatives from educational institutions.
The event kicked off with guests enjoying the opportunity to network with technology and developer peers. The Coderus team performed live demos of Google technology, including Cardboard, Nexus Player, Motorola 360 V2 and cross-platform app development using Xamarin. The refreshments were a particular talking point thanks to the fun Android technology themed cupcakes
Delegates were then invited into the John Bray theatre to watch a live stream of the keynote speech direct from the Shoreline Theatre, San Francisco, along with 530 other Extended Events in over 100 countries.
See Coderus's other Tweets
Google proceeded to make exciting announcements with implications for businesses, consumers and software developers. The keynote started with a strong statement from Google CEO, Sundar Pinchai, who declared, "we are truly in the age of mobile".  The theme of the 2016 keynote followed this trend, with announcements focusing around mobile.
The consumer marketplace will be excited to hear the launch of two new apps this summer with video messaging app, DUO, and instant messaging app, Allo. For the home, Google unveiled Google Home, a tangible product that incorporates Google Assistant to help users with everyday tasks.
Significant updates were announced for Google's mobile operating system, Android N, including instant apps, multitasking and enhanced graphics and runtime performance. Android Wear 2.0 will be incorporating standalone apps and the ability to allow apps to communicate and share information.
Android N will also be powering Daydream – Google's next big step into VR. Device manufacturers integrating the Daydream platform onto mobile devices are required to be Daydream certified, which includes SoC, responsive screen, and orientation sensors.
Google will be turning to software developers and mobile app developers to push the boundaries of all this new technology and software to create a rich platform for engaging apps for global brands and SME's.
Developers have welcomed what Google's Vice President of Developer Products, Jason Titus, announced as the biggest, most comprehensive developer update Google has ever made, with significant updates to the next generation of Firebase – a unified platform for mobile app developers.
Following the broadcast of the keynote, delegates had time to gather their thoughts on the key announcements before taking part in a local panel Q&A session. Joining Mark Thomas, CEO of Coderus, on the panel were Alan Jones, Founder of Nerostorm, Jonathan Mitchener, Lead Technologist at Innovate UK and Chris Janes, UCS Lecturer in Gamification and AI.
Audience members posed questions about a wide range of topics likely to affect the developer community, including security, integration and cross-platform compatibility.
The success of the Coderus and Innovation Martlesham Google I/O Extended event is testament to the tech enthusiasm in the East of England.
If you liked the sound of the Google I/O Extended event, why not join Coderus for the Apple WWDC watch party on the 13th June. Hosted for the first time at Adastral Park, the Apple WWDC event will feature a live stream of the keynote speech and end with a local panel Q&A session to discuss the likely impacts of the technology. You can register here
See Coderus's other Tweets
Mark Thomas,
Owner & Founder
Coderus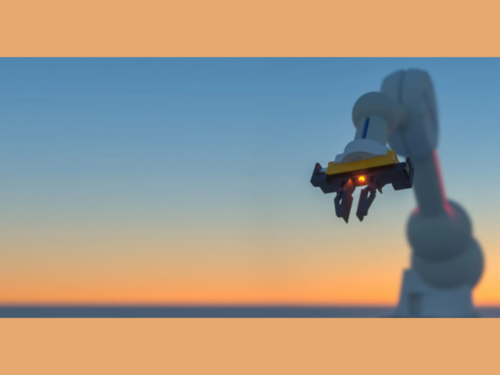 Participate in Innovate UK's impact study and help create a stronger and more globally competitive UK service...