Change of Control at Fargo Systems
Current generation of management takes the helm as founding owners step down from the business
Logistics software supplier and Multimodal Technology Company of the Year, Fargo Systems, has undergone a change of control as the founding owners retire from the business to allow the current generation of management to take the helm.
Established in 2002 by Andrew Miller, Hemant Patel and Kevin Terrill, the company has grown to become a UK market leader in logistics software serving over 100 customers across the logistics sector. Hemant and Kevin will remain in the business as Non-Executive Directors to support the future development.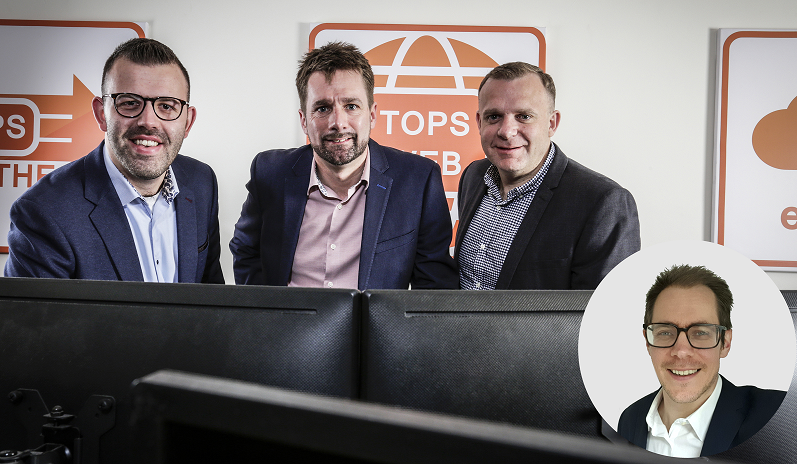 Left to Right:  Jim Slade, Steve Collins, Dan Falvey and Adam Jones
With immediate effect, the senior management team announces Steve Collins as Managing Director, Adam Jones as Technical Director, Dan Falvey as Product and Support Director and Jim Slade as Project Director. Collectively each brings a wealth of talent and experience that will all play a critical role in the company's future.
Steve Collins, Managing Director, said: "The founding shareholders have worked tremendously hard to develop Fargo Systems into an award-winning, market-leading business. The team and I are excited by the opportunity to continue to develop the business."
Hemant Patel, Joint Founder, added: "We are delighted to be leaving the company in the best hands possible. Having worked tirelessly to build Fargo into the business it is today, we now have an innovative range of software products and a loyal customer base for the management team to build on.
"Steve, Adam, Dan, and Jim have over forty years' combined company experience and have been integral to the success and growth of the business over the last few years. We are immensely proud of what they and our company have achieved in product excellence and industry recognition. Kevin and I look forward to the future of the business with strong confidence."
Fargo Systems develops innovative solutions to assist with planning and operations in the shipping and multimodal road and rail transport sectors. For further information, please visit www.fargosystems.com
A partnership at the forefront of the protection and safeguarding of school data. Wonde, a leading school data...