Roveel welcomed to Sage Business Cloud Marketplace to enhance reporting software for small businesses
Norwich, UK, 28 September 2020 – Roveel, a cloud-based reporting software company, has been named a Sage ISV Rockstar partner, the highest accolade in Sage's ISV ecosystem.  The partnership means Roveel's software is now available for small and medium businesses (SMBs) and accountancy firms via the Sage Business Cloud Marketplace.
The ISV's reporting tool builds on the wealth of data stored in a company's accounting system and feeds back the insight to allow for smarter decision making. It does this by transforming Sage 50cloud data into insightful and easy-to-use web-based dashboards.
The benefit is that it allows business owners, directors, management and staff to dive deeper into data due to a drill-down functionality, data visualisations and a variety of business dashboards. This also cuts out the need for endless Excel reports and saves time on admin tasks.
The extensive library of intuitive dashboards covers everything from sales to finance, credit control and purchasing, releasing the power of the data held by small and medium businesses (SMBs).
Mark Donaldson, founder of Roveel and former practice accountant, said: "The primary goal of Roveel was to improve the quality of the information, which SMBs use to make business decisions.
"Being listed on the Sage Marketplace and working in partnership with their team to grow Roveel is extremely exciting."
Todd Black, Director Marketplace Enablement, Sage, said: "The past few months have been some of the most challenging that businesses have had to face.  Small businesses need the right solutions, the right tools and the right advice to emerge from the COVID pandemic ready to tackle new opportunities. What we're hearing now is that they need to understand what impact this has had on their business and how they can move forward in the new normal.
"The only way to do this is to deep dive into that data and gain strategic insight in order to make those all-important next steps, which this partnership enables businesses to do."
Established in 2014, Roveel (formerly Cascade50) has gone from strength to strength with a rapidly growing and diverse customer base. This partnership is another step in the rise of the company with negotiations ongoing for around 12 months. Legal and commercial support was provided by experienced corporate lawyer Nathan Muskett from law firm Isadore Goldman's Norwich office.
"Since the successful launch of our technology in 2017, we knew that the reporting software we had would enhance Sage's offer to their customer base. Working together, we are excited about how this will support customers who want to have a deeper understanding of the data within their business," said Mark Donaldson, CEO and Founder of Roveel.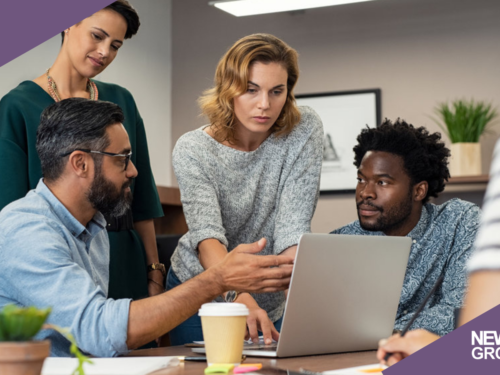 Small businesses in Norfolk and Suffolk have been encouraged to sign up for a new free Government-funded programme to...