British Business Bank
As Tech Nation's latest report highlights the economic success of the UK technology industry, the British Business Bank is helping tech businesses in the East of England find the right finance for their needs
Paul Sullivan, UK Network Senior Manager for East of England, British Business Bank
The UK's strength in technology and innovation is demonstrated by the breadth of tech activity right across the country, with Tech Nation's latest report finding that the technology sector grew 2.6 times faster than the rest of the UK economy last year. Clusters built around AI, machine learning, cyber security and big data industries are supporting jobs and economic growth in their respective regions.
From 2014 to 2017 digital tech sector employment rose 13.2%. Its workers are more productive (on average by £10,000 per worker) and jobs requiring digital tech skills also command higher salaries.
Having access to finance, and importantly of the right type, is an essential ingredient for any aspiring small business to grow and prosper. Tech Nation's survey found, however, that funding was cited as one of the top perceived challenges among tech companies outside of London and particularly in the East of England.
There are two sides to every market – the supply side and the demand side – and regional finance markets are no different.
The supply of finance is vital, and the British Business Bank plays a role in increasing both the volume and diversity of finance in the East of England. Since we were set up in 2014 we have been involved in supporting almost £1.9bn of finance to around 5,700 smaller businesses in the region, and have increased the number of partners with whom we work to deliver such finance to over 120 – partners such as Funding Circle, Liberis and Metro Bank – helping to bring diversity and choice of both finance type and provider.
The Bank also increases the supply of funding to the technology industry via a range of programmes such as Enterprise Capital Funds (ECFs). This programme combines private and public money to make equity investments in high growth businesses. As well as increasing the supply of equity to UK growth companies, the ECF programme lowers the barriers to entry for fund managers looking to operate in the VC market. Since its inception, more than £1.2bn has been committed through the programme.
An example of a tech company that has felt the direct benefits of the ECF programme is Speechmatics, an innovative Cambridge-based business that provides automatic speech recognition technology.
Speechmatics had experienced rapid growth over the previous three years and was looking to scale up and grow internationally. It sought investment from top venture capitalists and was recommended one of the Bank's partner VC funds, IQ Capital Partners. The investment has enabled Speechmatics the opportunity to develop technology, innovation and capabilities quickly whilst also being able to grow the team. The company is now well on its way to becoming a market leader in speech technology.
Despite success stories like Speechmatics, there is still more to do on increasing the supply of funding and supporting the ecosystem that surrounds these activities. Our 2018 Small Business Finance Markets report found that, for example, while the East of England was home to 8.7% of high-growth businesses, it only accounted for 6% of all UK equity deals by number. This came despite the region's software and tech cluster, where growth prospects can be closely aligned to the ability to attract equity capital.
As well as supply of capital, there is a general demand-side issue in finance markets across the UK, in that smaller businesses are often not fully aware of their finance options. British Business Bank research shows that a little more than half of smaller businesses considered only one provider when they last needed external finance. That was most often their current bank, although a bank loan might not always be the most suitable form of finance.
In addition, there is particularly low awareness and therefore demand for alternatives to traditional bank lending outside of London and the South East. Addressing these types of regional imbalances in awareness and demand is therefore a key objective for the British Business Bank.
That is why we have recently set up a new UK Network, with dedicated regional managers and directors, and I am delighted to have been appointed as dedicated Senior Manager covering the East of England region. As part of the UK Network, we are aiming to enhance the business finance ecosystem in the East of England, so smaller businesses located here can grow, create jobs and prosper. Helping to raise awareness of small business finance options will be a key part of our activities, building on our existing initiatives.
Last year the Bank also launched the Finance Hub – an interactive website dedicated to providing independent information on finance options for scale-up, high growth and potential high growth businesses, to build awareness of and confidence in finance options for smaller businesses.
The Hub provides independent and impartial information on finance options and includes a simple six-step 'Finance Finder' that helps smaller businesses explore the options that could work best for them. The new site also features case studies and learnings from real businesses to guide businesses through the process of applying for growth finance.
The Finance Hub, targeted at scaleups, sits alongside the Business Finance Guide, which covers smaller business finance options more widely. If you are not clear on the full range of finance options available to your small business, you can learn about the many choices available at https://thebusinessfinanceguide.co.uk/ or follow the Guide on Facebook @TheBusinessFinanceGuide.
Looking for finance to help grow your business, but not sure where to start? Try the British Business Bank's simple six-step Finance Finder to explore options that could work for you.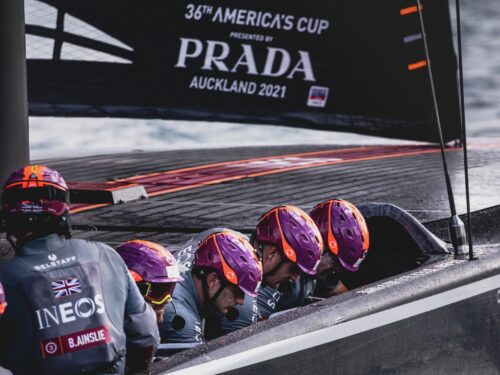 Martlesham-based software and app development company Coderus created a groundbreaking tactical aid app which supported...