Barclays launches Norwich Eagle Lab
Barclays has launched a new Eagle Lab in Norwich, in partnership with Whitespace Norwich.
Barclays' Eagle Lab MakerSpaces will officially open on Wednesday 26th October, will be based at Whitespace Norwich, St James Mill and provide access to resources including expert mentoring, 3D printers, laser cutters and events space.  This means businesses will have the tools they need to rapidly produce and test prototypes without having to import from overseas, which can significantly reduce the time and cost taken from concept to market.
The Barclays' Eagle Lab will also be available for community events, digital Tea and Teach and LifeSkills sessions, with the aim of bringing together and developing useful technology and manufacturing skills to help inspire future innovators and drive commercial and social benefits.
The partnership between Barclays and Whitespace will give Norfolk entrepreneurs and the wider community access to a facility that will help them experience the potential of cutting edge technology and will encourage them to think about how it could be applied to the creation of innovative future solutions.
Barclays has already opened two Eagle Labs in East of England in Cambridge – a MakerSpaces at Cherry Hinton Road and an Incubator for start-up businesses and entrepreneurs at Chesterton Road. Barclays also has Eagle Labs in Birmingham, Bournemouth and Brighton and has recently announced plans to extend its Eagle Lab network to new sites, including those 'coming soon' in Notting Hill and Jersey, while Salford and Huddersfield are in development stages.
Barclays recently launched a report with two of the world's most prominent research teams in entrepreneurship. For the first time, the Cambridge Judge Business School and the Saïd Business School have collaborated on a project that aims to contribute to fundamental change in helping UK entrepreneurs and scale-ups. Scale-up UK: Growing Businesses, Growing our Economy led by Professor Stelios Kavadias of the Cambridge Judge Business School, and Professor Thomas Hellmann of Oxford's Saïd Business School, examines a range of issues impacting the UK entrepreneurial ecosystem, including access to investor capital, debt and equity finance, leadership skills and business mentoring.
Steven Roberts, Strategic Transformation Director at Barclays, said: "We've created the Barclays Eagle Labs because technology is transforming the speed at which start-ups can grow and scale. Simply having access to a 3D printer can now help people turn a clever idea into a business success overnight, and by providing practical resources along with our financial expertise we intend to help many businesses succeed.
The new Barclays Eagle Labs in Norwich will take our relationship with entrepreneurs one step further, providing them with access to the tools and resources that will help them accelerate growth."
Neil Garner, Founder of Whitespace Norwich, said: "Whitespace was established to give fledgling technology businesses a home to expand and achieve growth.  The spirit of collaboration is part of the fabric of the Whitespace Norwich tech co-working experience and so this new relationship with Barclays Eagle Lab MakerSpaces fits perfectly with what we are all about.  The new Barclays Eagle Lab will take the Whitespace in to a new and exciting level, giving our members access to technology like 3D printers that will no doubt inspire new ways to achieve further growth."
Follow @eagle_labs_NWI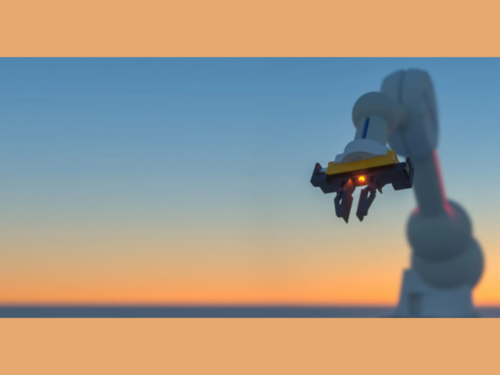 Participate in Innovate UK's impact study and help create a stronger and more globally competitive UK service...