Glyconics© secures £1.5million in over-subscribed raise for pioneering diabetes screening tool guiding diagnostics
Award-winning medtech firm, Glyconics© has secured £1.5million in an Enterprise Investment Scheme (EIS) funding round ahead of a series A round next year.
The innovative diagnostics startup, with offices in Cambridge, Norwich and Basingstoke, raised well over the intended £850k in a raise led by investment platform Wealth Club and existing investors, Deepbridge Capital and Boundary Capital. Demand from Wealth Club private investors and angel investors pushed the total amount further to £1.5 million.
The raise will fund a large-scale trial programme of Glyconics©' game-changing point-of-care diabetes screening tool, Glyconics-SX™, prior to applying for regulatory approval and CE marking.
The non-invasive handheld device exploits the use of miniaturised infra-red (IR) spectrometry for the early diagnosis of diabetes – detecting biomarker changes in a patient's fingernail within seconds and without the need for single use plastics.
Diabetes is a global epidemic and public health challenge, killing more people than breast cancer and prostate cancer combined every year. It is a major cause of severe complications leading to blindness, kidney failure, heart attack, stroke and lower limb amputation, and the World Health Organization projects it will be the seventh leading cause of death by 2030.
Early detection is key to long-term management of the condition and increased life expectancy. However, screening currently depends on blood or urine tests which require plastic disposables with  related processing, logistics and costly resources – and have been heavily criticised for producing false positives or failing to detect the disease.
News of the oversubscribed round comes hot on the heels of the company employing internationally renowned diabetes expert, Dr Päivi Paldánius to be its first Chief Medical Officer (CMO) as the team ramps up to progress to the next clinical phase.
Glyconics has already been awarded a coveted EU Seal of Excellence certificate for its technology, and was listed as one of the "80 standout European start-up pioneers driving seismic change in the post-pandemic world" by The FT-backed innovation website, Sifted.eu.
Dr Kam Pooni, CEO of Glyconics, said: "Glyconics offers a transformational, cost-efficient, rapid and non-invasive approach to diabetes screening – and it is testament to this pioneering device and all at Team Glyconics that this raise was so significantly over-subscribed. We are delighted to be continuing with our existing investors and, of course, welcome our new investors from Wealth Club and other private investors to the fold."
Dr Adrian Parton MBE, Partner at Boundary Capital Partners LLP said: "We were delighted to assist with key investor introductions to Glyconics for this round, and anticipate participating in further rounds through our brand new Impact Life Fund which closes at the end of March 2022".
Alex Davies, CEO of Wealth Club, said: "Glyconics presents an opportunity where investment could have positive healthcare and social impact. What struck a chord with many Wealth Club investors is that Glyconics' technology promotes earlier diagnosis of a disease that has affected themselves or their friends and family – and, as we all know, untreated diabetes can lead to worse complications such as kidney disease and increased risk of cancer.
"The funds we've helped Glyconics raise should help the company achieve another milestone towards its important goal of accessible and earlier disease screening."
Savvas Neophytou, Partner & Head of Life Sciences at Deepbridge Capital, said: "Deepbridge has been a lead investor in Glyconics for all rounds from 2017, and we have committed over £700k to date. This next round of funding should assist them as they prepare for their initial CE submission, which will be the next milestone event in their commercialisation pathway."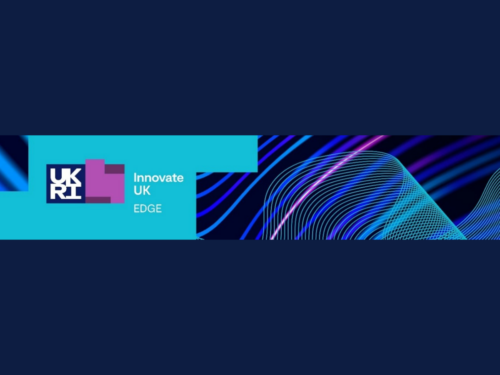 Organised by Innovate UK and delivered by Innovate UK EDGE, this GBIP consists of a preparation phase, 5-day innovation...