[Webinar] The Challenges of Developing for Voice (and how we Overcome Them)
30th Jan 2020, 2pm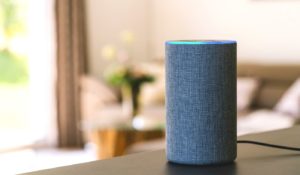 The exciting challenges of developing for Alexa and Google Home
This webinar will be live on Thursday, 30 January 2020 at 14:00 (GMT). Fill out the form below to book your seat.
Voice technology has taken the world by storm. According to NPR, the number of voice devices in homes has grown by 78% year-on-year. This growth has caught the attention of astute businesses, now looking to invest in voice solutions.
Developing voice chatbots presents its own challenges. They are a different beast from your run-of-the-mill text chatbots.
In this webinar, we dissect the common challenges associated with developing voice chatbots and our experience overcoming them.
Dealing with accuracy, velocity, and speech
In this webinar, you will learn:
Why accuracy is exponentially more complex with voice chatbots.
How (and why) we solve for high velocity
The complexities of speech and language
Consumers have high expectations when they engage with a voice-activated device. Join this webinar to learn how we meet (and exceed) these high expectations.