The Book of O-Ran
16th Mar 2022, 7pm
This talk will detail the evolution of Mobile Radio Access Network technology from 2G to the current 5G NR. It will lead into O-Ran (Open Radio Access Networks) and demystify the concepts that are currently being discussed in relation to 5G and previous generations. Details on the disaggregated approach to deploying mobile fronthaul and midhaul networks built entirely on cloud native principles and how it relates to virtual-Ran concepts. Finalising with use cases and how it relates to the applications discussed in the previous talk particularly 5G private networks. The talk is particularly targeted at people new to the field or technology people just curious about 5G and related technology.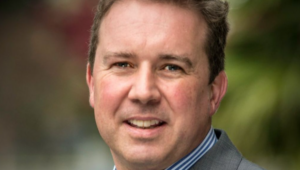 What we will cover:
✔ Evolution of Mobile Radio Access Technology
✔ 5G architecture
✔ Disaggregated approach to deploying mobile front haul and midhaul
✔ Cloud Native concepts applied to RAN
✔ Virtual RAN
✔ Applications and 5G Private networks
About Paul Graham:
Paul is the Director of UK Engineering for Matrixx Software, a Silicon Valley based company. He joined in 2014 to establish an engineering centre to utilise local talent to expand Matrixx's global footprint. He has 25 years experience in Telecommunications, having been part of another successful start-up, eServGlobal, being in the OCS division when it was acquired by Oracle in 2010. He has most recently relocated UK Engineering to Innovation Martlesham and leads the group making the charge into Cloud Native and 5G, the next generation mobile technology. He's a passionate believer in the areas potential as a key technology hub with its legacy in research and innovation, and close proximity to the UKs other main technology centres. With his involvement in Innovate Suffolk, he hopes to encourage development of local tech talent and start-ups.
In his spare time he is a supporter of youth rugby and plays in bands supporting good causes.
Book now
Online Event
Organiser: SyncIpswich