Tech Nation Talks – East of England
16th Jul 2019, 5:30pm
Tech Nation Report – UK Tech on the Global Stage
We are Tech Nation, the UK network for ambitious tech entrepreneurs.
This summer, we are taking Tech Nation on the road to mark the launch of our 2019 Report featuring the latest insights on UK tech's global performance and how this translates for the region.
Join us for an evening of insight, panel discussion and networking as we explore how the UK digital tech ecosystem stacks up against global competition. We will also be sharing our latest findings for the East of England to help frame the conversation around the current challenges and opportunities for founders in our region.
This event is aimed at bringing together entrepreneurs, investors and tech ecosystem partners whilst sharing our recent insights and celebrating the success of the sector locally.
Panel
Juliana Meyer: CEO & Founder, SupaPass
Martina King: CEO, Featurespace
Soraya Jones: Director of Partnerships/Comms, Invested Investor & Innovation Ambassador, The Bradfield Centre
Tim Robinson: COO, TechEast
Tom Britton: Co Founder, SyndicateRoom
Agenda
17:30 – Registration and Refreshments
18:00 – Welcome: James Parton, The Bradfield Centre
18:05 – Report 2019: UK Tech on the Global Stage
18:20 – Regional Report Insights – East of England
18:30 – Panel Discussion
19:15 – Drinks and Networking
20:00 – Close
Thank you to our sponsor: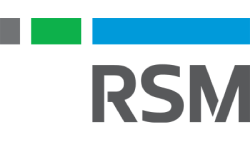 Book now
Cambridge Science Park
Cambridge
CB4 0GA