Tech East delegation to Mobile World Congress 2023
27th Feb 2023 - 2nd Mar 2023, 9am - 5pm
Tech East will be flying the flag for the UK and the East of England at Mobile World Congress (MWC) 2023
Joining us in the UK pavilion along with the Department for Business and Trade (DBT) (Hall 7 B41) are some of Norfolk and Suffolk best tech companies: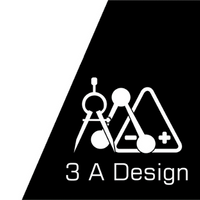 We provide turnkey product development services, taking your product from concept through design and into product. Our skills with both software and hardware ensure that your product is available on time and to specification. We use agile methodologies across our projects to ensure fast, efficient project delivery of both the hardware and software aspects of your developments. Our close link with manufacturing services allows us to provide rapid prototyping and iterational development. We supply test system components focussed on hardware products focussed on CPE including Wi-Fi, IoT, signal switching for CI/CD systems.
Specialisms: Test system development for Telecom operators using modern software development practices for hardware delivered to the consumer, we help our customers use CI/CD and continuous test where often its said its not possible!
Operating Markets: UK, planning to start working in mainland Europe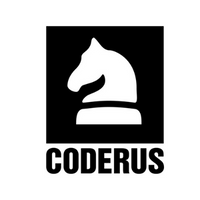 Coderus is a software design engineering firm founded in 1998, based at the high-tech Innovation Martlesham cluster at Adastral Park, UK. Coderus provides high performance, high resilience solutions to help businesses make the most of their hardware and tech. Coderus' offering includes app development, embedded software solutions, and creating state-of-the-art platforms and interfaces, covering the entire project lifecycle, from strategy to prototype through to production. Coderus has attained many Design Service certifications with Apple's MFI Developer, Cypress / Infineon, Qualcomm, Microchip and DigiKey.
Specialisms: Coderus' Award winning team offers app development, embedded software solutions, and creating state-of-the-art platforms and interfaces, covering the entire project lifecycle, from strategy to prototype through to production.
Operating Markets: UK.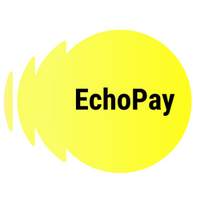 EchoPay Technology was founded in 2021 and develops open banking payment technology for both face to face and not present transactions. Our integration into the Clover Payment terminal enables merchants to take both card payments and open banking payments at the point of sale in a single device. EchoPay Go works on any mobile device and enables merchants to generate a QR code that a customer can scan and pay. Once the payment is made notification emails are sent to predetermined recipients. By combining open banking and card payments in the same place we offer a greater choice to the merchant and customer allowing the merchant to beefit from the significant cost savings that open banking offers.
Specialisms: Payments – open banking account to account payments and card acquiring services for business to business payments increasing choice for payers and lowering costs for merchants.
Operating Markets: We currently operate in the UK but are able to operate throughout Europe.
Coming from a telecommunications background 20 years ago, Liquid11 began by offering, and continue to offer, great value 'cloud PBX services' (SwitchboardFREE) and more recently a best in class 'live call answering' service (Pocket Receptionist) to startups and SME's throughout the UK. Liquid11 is an ideas company, always on the hunt for new, effective and innovative ways to help companies with their communications.
Specialisms: Our cloud PBX product (SwitchboardFREE) offers industry leading value whilst we offer best in class live call answering (Pocket Receptionist) via our UK call centres.
Operating Markets: UK.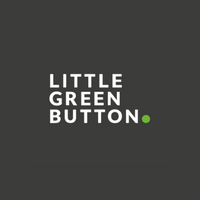 Little Green button is the original onscreen panic alarm. Used worldwide in a range of industries – such as healthcare, education, retail, and government organisations, Little Green Button is quick and easy to download and can be used in any setting where staff and customers need to be protected. With Little Green button, you can safeguard your staff and give them peace of mind that assistance is just a double-click away. Ideal for raising an immediate, discreet alert, Little Green Button sits at the heart of your safety procedures, allowing for staff to call for backup when needed.
Specialisms: We are passionate about your staff and their safety. Little Green Button are the industry leading panic alarm provider proven to reduce risk and help keep your staff safe
Operating Markets: North America, Europe, Africa, South East Asia, United Kingdom, Global
In 2022 Urban XR were appointed to design and deliver BT's Smart City showcase at their new Corporate HQ and Customer Experience centre in London. Our brief was to bring to life BT's internet of things data platform focusing on City management, Smart Ports and Agri-tech. By using AR and visual positioning technology we developed a unique customer experience around a scale model of central London. Demonstration data feeds of IOT sensors were then displayed as AR screens around the model, complemented by animated icons on the map. Three layers could be triggered by the presenters focusing on City, Ports and Agriculture. Multiple devices could view the experience at the same time as well as being displayed on a large screen behind the model. The project has received rave reviews from BT and its corporate clients. Due to its success the experience has also been installed at BT's new Manufacturing and Industry Showcase at their National Operations and R+D Centre at 174 Adastral Park Suffolk. For the first time smart city data has been brought to life in a tangible and engaging way for one of the world's biggest Telco providers as they continue their transition to a Tech-co
Book now
Fira Gran Via, Barcelona
Organiser: Tech East