Innovation Labs Stowmarket Launch Party
14th Nov 2019, 6pm
Innovation Labs is a coworking space launching in Stowmarket. It will offer unique innovation, entrepreneurship and business growth support.
About this Event
A brand new innovation and business hub is launching in Stowmarket.
It's aim is to foster:
• Innovation
• Entrepreneurship
• Business growth
• Development of an AI Centre of Excellence
Founded by Orbital Global CEO Peter Brady, Business Growth Coaches Network CEO Peter Basford and startup CMO Hermione Way, this initiative will form the focal point for developing Stowmarket's world leading cluster of technology and manufacturing companies.
Members will work from a beautiful location, overlooking the River Gipping and only a 2 minute walk from Stowmarket Train Station. A unique blend of unrivalled professional support will offer guidance on key aspects such as funding, scale up pathways and business management fundamentals. Innovation Labs will also host a number of events, allowing technology industry leaders to share their experiences and expertise.
Stowmarket is a thriving Suffolk town, with innovation, technology and entrepreneurship at it's heart. A strong base of high-tech businesses are already resident, developing cutting edge products and services across a range of technologies such as artificial intelligence, gamification, virtual reality, digital media, clean energy supply and software development.
The regional tech sector is thriving, with key locations like Cambridge, Norwich, and Innovation Martlesham creating exponential overspill. In light of this, Stowmarket is uniquely situated in one of East Anglia's most convenient and strategic locations, connected via second to none road and rail communications. Central London is only 1 hour 20 mins away.
This project is supported by Mid Suffolk District Council, who recently commissioned a feasibility study, which confirmed that Stowmarket enjoys significant unmet demand for flexible coworking space, high quality tech office space, commercial meeting rooms and business growth support services. Innovation Labs is a pathway to meeting these pressing needs, whilst offering businesses the opportuntiy to be positioned at the forefront of what is considered to be a critical initiative for the local economy.
6.00pm – Doors open wine & snacks served
6:15pm – Press photos with shareholders/council for local and international press
6:30pm – Speeches Cllr Gerard Brewster, Peter Brady & Peter Basford, Hermione Way & celebrity guest ribbon cutting.
7:30pm – Networking
9:30pm – Doors Close.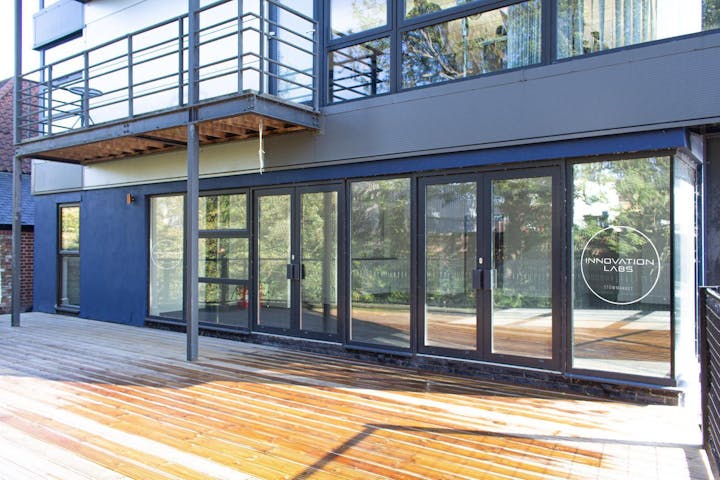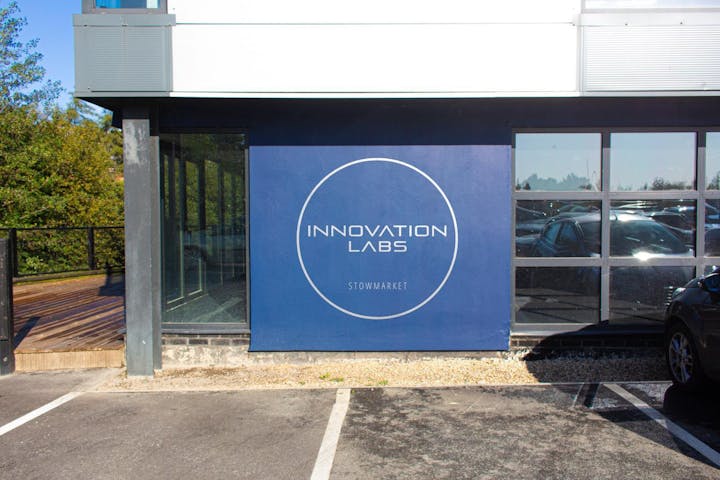 Book now
Prentice Road
Stowmarket
IP14 1RD