Innovate UK in the East of England 2020
4th Mar 2020, 9am
Norwich Research Park, 4 March 2020
Learn how funding, finance and collaboration can help your business to innovate and grow!
Doors open early and our informative workshop agenda starts at 9am. (separate registration)
At 10am, Prof. David Richardson, Vice Chancellor of the University of East Anglia will formally open the event, followed by Ian Meikle, Director – Clean Growth and Infrastructure at Innovate UK, to explain how Innovate UK helps UK businesses innovate today and share the latest news on new funding programmes.
You'll hear from businesses who we've helped to succeed and from the Innovate UK "family" on how we work together and with Growth Hubs to support innovation: the Enterprise Europe Network, Knowledge Transfer Network and Catapult Centres.
From 11.30 we'll go "beyond grant funding" to explain Innovation Loans, R&D tax credits, angel and venture capital investment including the Low Carbon Innovation Fund. You'll gain insight into choosing and working with an investor from John Snyder, Co-Founder and CEO of Grapeshot, followed by a very successful exit, and a founder member of Cambridge Angels.
From 2.30 we'll focus on how you can work with Universities and the "knowledge base" to accelerate your innovation, including Knowledge Transfer Partnerships (KTPs) which can embed graduate talent and university knowledge into your business.
During the lunch break and the afternoon there will be more workshops where you can learn more about the world-class resources available at Norwich Research Park and looking in more detail at how to win funding and grow your innovative business.
** Please Note – As places for this event are limited The Knowledge Transfer Network reserves the right to limit attendee numbers from the same organisation.        
Disclaimer: Please note that pictures/videos will be taken during the event for promotion purposes including social media and website use. If you have any concerns regarding this, please speak to a member of the KTN team on the day.
#InnovateEast and #EastofEngland 
Statement of Intent:
The Knowledge Transfer Network knows that through increasing diversity, advancing equality and creating an inclusive environment, we are better able to deliver positive impact as an organisation.  In providing us with your data, you are helping us to continually improve the transparency and fairness of our communication and our processes and to create the diverse and inclusive environment that is essential to delivering value to you and your community.  Any information provided on this form will be treated as strictly confidential and will be used for statistical purposes only.  No information will be published or used in any way which allows any individual to be identified.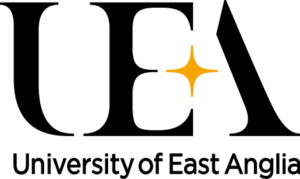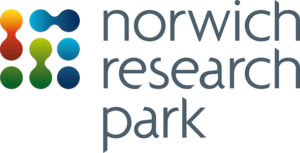 Book now
John Innes Conference Centre Colney Lane
Norwich
NR4 7UH