Ingenuity Conference 2020
19th Feb 2020, 8:45am
The East of Englands Only Manufacturing & Engineering Conference: Ingenuity 2020 – Putting People at the Forefront of Manufacturing.
February 19th | Energy Skills Centre | East Coast College

Prepare to be inspired at this day-long event focused on driving the productivity, wellbeing and upskilling of your workforce. You will be guided through a series of inspiring talks, panel sessions, and workshops from industry leaders and local champions to ensure you create a culture of diversity within your workforce.
From identifying talent to encouraging diversity within the company culture, and understanding the importance of mental health and wellbeing, the day explores a number of key themes which seeks to empower the worker; the heart and voice of every business.
Whilst the day focuses on championing the worker within an engineering and manufacturing environment, many of the concepts and theories are transferable across many other industries.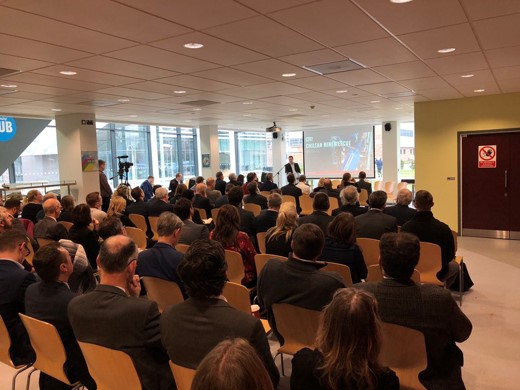 NAAME's previous conference – Evolution 2019 which took place at The College Of West Anglia
---
Key Themes:
Put people at the centre
Encourage productivity in the workforce
identify and nurture talent
create a culture of diversity
Encourage employee voices
Collaborative opportunities are available. Please get in touch with James at jwilliamson@hethelinnovation.com for more information.

Book now
St Peter's Street
Lowestoft
NR32 2NB