Focus Digital
15th Dec 2020 - 17th Dec 2020, 9am - 5pm
In these fast-changing and challenging times for the creative screen industries, we remain committed to bringing you a sixth edition of FOCUS that offers a platform to connect, reconnect and share global production expertise – whether you work in film, TV, advertising, animation or games. For 2020 FOCUS, The Meeting Place for International Production, will be expanded from our usual 2-day live event to 3 days online.
Over the three days of FOCUS Digital, delegates will be able to enjoy a packed programme of keynotes, panels, masterclasses, workshops and presentations. covering  film, TV, advertising, animation and games.
The over-arching theme of this year's programme is "Future-proofing the Screen Industries" The agenda will be a hopeful one – looking at ways of making the industries more adaptable using the lessons of the past year to develop a sector that is much richer in its commitments and its considerations, not only to increasing levels of production, but also to the people who want to be a part of the whole process.
To make sure that it is completely relevant to the industry, the FOCUS programme is developed  in consultation with a Content Advisory Board featuring representatives from leading industry bodies, including Pact, The Production Guild, Directors UK, BFI, BFC, UK Screen Alliance, Creative Europe UK, ScreenSkills and Advertising Producers Association.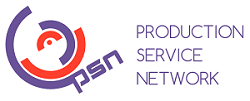 The programme is curated by Sue Hayes and presented in association with our media partner Variety.  Production Service Network returns this year as a content sponsor
Your FREE badge gives access to all strands of FOCUS 2020 – REGISTER NOW.
CONNECT
Meet with potential partners from every continent. Film commissions, agencies, locations providers and production services will be available to meet 1-2-1 online.
BE INSPIRED
Attend an array of programme sessions – keynotes, workshops, panel discussions and case studies –  covering the hot topics in the screen industries.