Design for Life
22nd Jul 2021, 6pm - 7:30pm
The Talk:
"Design for Life" – a systems approach to understanding and operating your "Life System" to maximise your chance of success and happiness!
Drawing on my regular day job training engineers and scientists of all disciplines, in the application of "Systems Engineering" to design complex products and services, I show how the same approach can be applied to any challenge including the way we manage are own lives. A fun an interactive session but with a serious intent.
✔ Understand the fundamentals of Systems Thinking
✔ Learn how Systems Thinking can be a powerful aid to better understand any situation.
✔ Discover how Systems Thinking be usefully applied to virtually any challenge.
✔ Have some fun during the session, applying a Systems Thinking approach to better understand and manage our own lives!
About: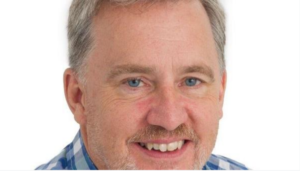 Tom Rushworth is a consultant at Burge Hughes Walsh Limited who are a training and consultancy company, specialising in delivering training courses in Systems Thinking and Systems Engineering. A powerful approach to help provide insight and understanding to the most complex of challenges.
Book now
Online Event
Organiser: SyncIpswich