Corporate Affinity Partner of the Month November 2017 – IF Recruitment
17/11/2017
TechEast COO, Tim Robinson, met with Vaughan Clarke, Delivery Manager at TechEast's official Recruitment partner, IF Recruitment,  to discuss our exclusive partnership. We have also formed arrangements with providers in Legal, Accounting, Insurance and core Utilities, equipment and business service. Click here for more details
Q: Describe the core of the exclusive partnership between IF Recruitment and TechEast?
A: We've found that a high proportion of TechEast member are working with IF or have done so in the past. For those businesses coming to us for the first time we offer fixed fee recruitment at 15% which is a significant saving and also a £500 credit note for a second hire. For existing clients there is a different policy but with equivalent monthly benefits.
Q: What geography do you cover?
We're based at Innovation Martlesham but cover Norfolk, Essex, Cambridgeshire and London.
Q: Why did IF choose to base itself on the BT campus at Adastral Park?
A: We moved here as we saw great opportunities in the cluster.
Q: What are hot areas for recruiting tech firms this year?
Cybersecurity definitely! Artificial Intelligence and continued interest in digital and mobile development roles?
Q: How can you support TechEast members?
A: Much more broadly than the classic developer and tester roles although we are strong in that area. Increasingly project manager and business analyst roles are in demand as tech companies scale up. On the development side Full Stack and Front End are in demand and we've seen a resurgence of Java.
Q: What's your role?
A: I'm responsible for making sure that we deliver a great service to all our clients, managing our team of specialist consultants. Our team has grown to 15 and I help ensure quality and consistency across what we do.
Q: What do you think are the attributes that employers are looking for in a successful candidate?
A: People with business, customer and communications skills. Tech firms are more and more interested in soft skills and the days of technologists being able to hide away in a dark room are definitely a thing of the past!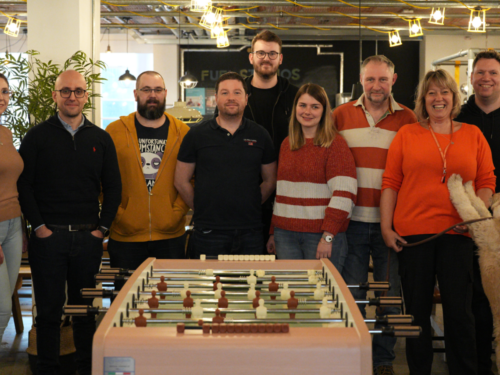 Norfolk-based Tech Educators has partnered with The Bradfield Centre to support eligible students wishing to become...