Ali Clabburn reflects on UEA Careers Fair
Liftshare is always on the lookout for bright sparks with the right skills and attitude to join our team. Over the years we have had several UEA students on placements or doing projects with us and we've often then recruited them.
I'd not been to the UEA careers fair before and it was a real eye-opener. The students who go, seem to fall into two camps – the ones who just collect the freebies and the ones who are proactive – both interested in finding out more about careers opportunities whilst also collecting the freebies!
We met many of the second proactive group at the TechEast stall – not only helping to inform them about the many cool employment options at local companies but also learning about what they are looking for. For first and second years – internships and project opportunities are top for them. Third year and masters students are more interested in finding out about how SMEs recruit and the kind of roles. e.g. how does a bright economics graduate find a position in a local tech company?
My takeaways were:
– To make sure our Liftshare.com careers page gives clear info about how we want to hear from interns and the types of opportunities there are for project work – event when we are not advertising a particular role.
– To engage with the careers teams more regularly and the professors teaching relevant courses – offering placements and project work opportunities.
– To find ways to bridge the perceived distance gap between the UEA and the city – we are only a couple of miles away but there is a perception amongst many students that we are a world apart and there are not many jobs around locally.
Many thanks to the team for organising the event and I encourage others to grab the opportunity in future years.
Ali Clabburn, CEO, Liftshare
ali@liftshare.com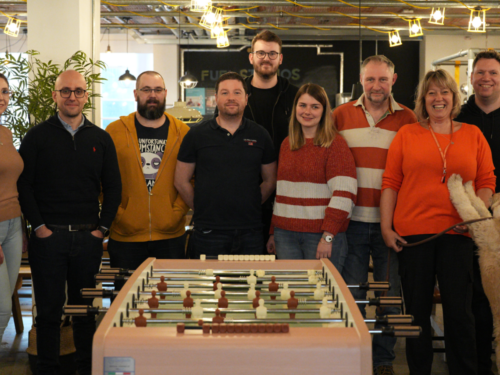 Norfolk-based Tech Educators has partnered with The Bradfield Centre to support eligible students wishing to become...